Boxe Cinema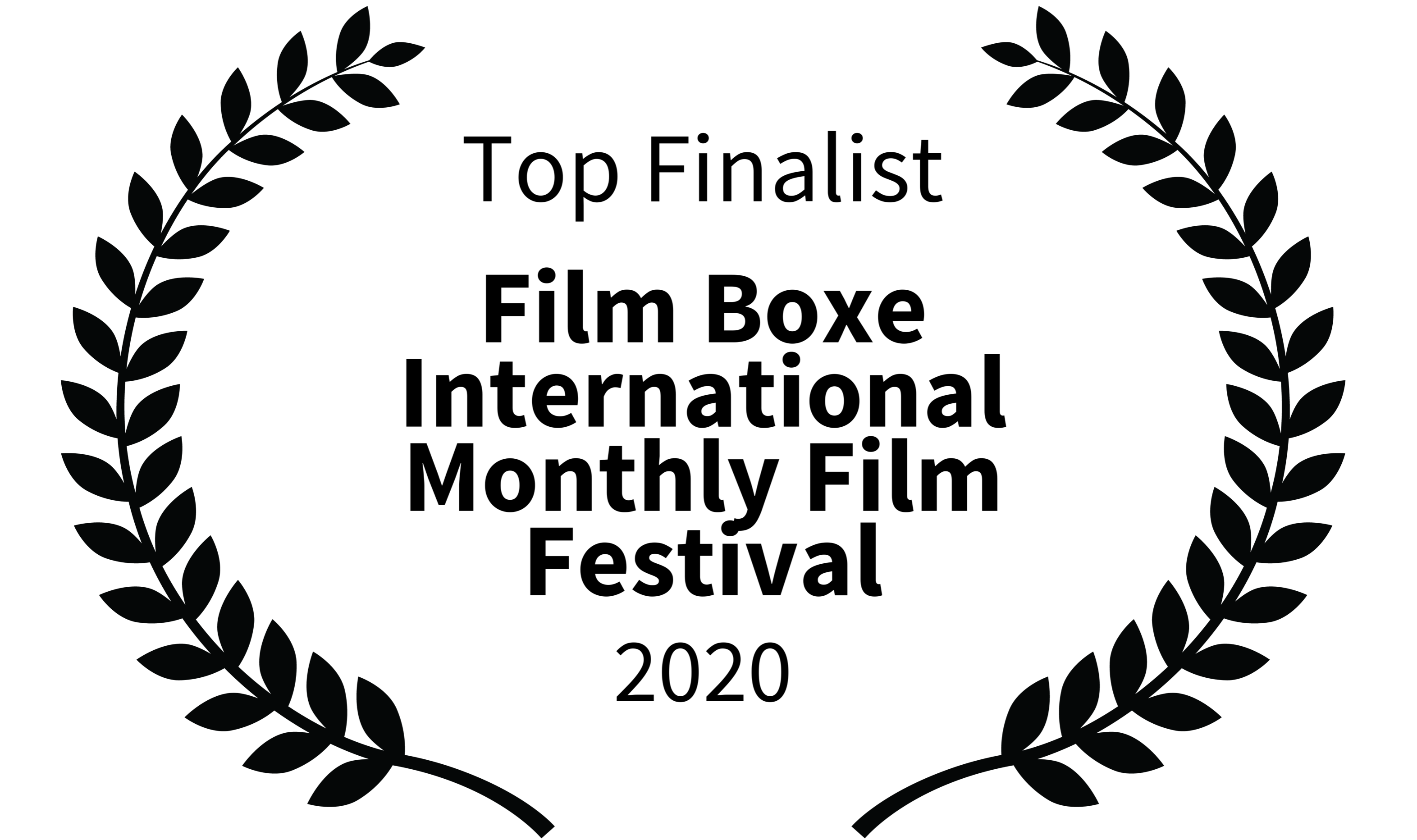 "The South Winds" (Short Screenplay)
by Jared Michael Leon
Genre:drama
Runtime:9 minutes 15 seconds
Country of Origin:United States
Language:English
Film Color:Color
A screen writer's father he barely knew dies in a small town he's never been to. After catching another stint of writers block he decides to visit the small town to find himself inspired and terrified by the sudden up tick in tornados and murders.
"On Par" (Feature Screenplay)
by Paul G. Andrews and Beth Kates
Genres:Teen, romance, drama
Number of Pages:135
Country of Origin:United Kingdom
Language:English
Luke is a troubled teen who suffers from depression and dyslexia and is prone to violent outbursts. Kicked out of private school due to his slipping grades, he has to start fresh at the local college. As he travels home with his stepfather and mother, we learn more about Luke's background, about his father, and – through a song he writes – about his depression.
Luke starts at his new college, a world away from what he is used to. Luke gets into a fight on his first day, defending a boy from a group of teen gang members led by the intimidating Jay. Not off to a great start! Luke heads to his music lesson only to be shocked by more violence from the rival gang members in the college who attack one of the teachers. As he leaves on his first day, bruised and battered, he notices Rina, a beautiful Albanian girl. Their brief interaction is interrupted by her sinister brother who is a member of the rival gang. Luke decides he's seen enough trouble for one day and makes his way home. Rina and her brothers go to the local Albanian bar where her father. Krojan is discussing plans for their next drug deal. Not wanting any part of the gang lifestyle, Rina distracts herself writing lyrics to a new song. She is saved from the drug discussion by her older brother Zaf, who himself has avoided becoming part of the gang lifestyle. Zaf encourages Rina to distance herself too, explaining that this is not what their grandparents envisaged when they came to England. Meanwhile, Luke arrives at home to his unimpressed mother Sarah. We learn Luke's father was a professional boxer who also taught Luke how to fight..
The next morning Luke tries to speak to his mother about his depression, but she is completely aloof. As Luke heads to school he sees Rina again. The pair hit it off and agree to meet after college that day. As Luke enters the school he is approached by student teacher Yara who tries to help Luke open up about his issues. Luke dismisses Yara's help but does take her up on working more on his music after the college day ends. Luke and Rina meet up and head down to the riverside. Parked on a bench they open up to each other, realising the similarities they have and the loss to each one of one of their parents cements the bond between them. Both feel empty and unhappy with their current lives but have a mutual love of music. You can cut the chemistry between them with a knife as they both pour their hearts out to each other. Rina heads off to meet her friends, and an elated Luke also heads home.
On his way he sees Jay getting beaten badly by some of the Albanian gang members. The impulsive Luke rushes in to help, hiding his identity by pulling up his hoody and hiding his face with his cap. He helps Jay and together they fight off the gang. Zaf sees the commotion from his car and rushes to try and stop the fight. In the commotion one of the Albanians lunges at Jay with a knife. Luke saves Jay from certain death with his quick thinking and pushes him out of harms way, only for the knife to find itself in Zaf's heart, killing him. In a panic Luke and Jay and the rest of the Albanian gang run off, leaving Zaf's body on the ground.
Luke helps Jay back to his house, where Jay finds out that his younger sister has been drugged in a bar and sexually assaulted. Jay, his brute of a father Rocco and the rest of the black gang decide to take revenge. Luke gets back to his house to remove the blood from his clothing. He loses himself in a bottle of vodka and ends up by invite at a house party, where he drinks further and takes drugs to numb himself from the anxiety he is feeling. Leaving the party for a club, he staggers into Rina, and breaks down emotionally in front of her.
Jay approaches Luke the next day at college and a knowing look and nod confirms the mutual respect that there now is between them.
During Luke's class a detective comes in to speak to the teens about the stabbing the night before. Luke recognises the detective as the person who arrested his father when he was younger, and the detective remembers that Luke's father was a man who's murder she covered up.
Rina meanwhile is at the Albanian pub, devastated by the death of her brother. She realises from the description of Luke's clothing that Luke was involved in the stabbing. Heartbroken, she asks him to meet.
Despite Luke's plea of innocence, Rina cannot contain her anger and screams that Luke is as bad as her own family. Luke is beside himself, frustrated, angry and alone, so goes to a rave to blow off some steam but is seen by two of the Albanian gang members. A chase ensues through the London streets. Luke sees Rina and calls out but she ignores him, and both feel emotional as she drives away.
Luke's stepfather Michael drags Luke to golf the next day, and the two do not hit it off. Michael presses Luke's buttons and an argument ensues with Luke storming off to the club house after throwing Michael's clubs into a lake. As Michael enters the club he lashes out at Luke with a golf club but misses and catches Sarah who receives a bad head wound. Luke sees red and gives Michael a beating. Angry and emotional, Luke leaves, pleading with Rina over voicemail to meet him so that he can explain what happened with her brother.
Rina sits with her cousin at the pub, who was there the night her brother died, who confesses to her that he killed Zaf by accident. A grief-stricken but somewhat guilt-ridden Rina picks up her voicemail and leaves the pub to meet up with Luke..
In an emotional confrontation they confess their deep love for one another and all seems to be on the up. At college Luke shows Rina some of the tracks he has created and the pair start working on music together. They go back to Luke's house and spend the night together, staying up until the early hours of the morning working on more music. As the sun rises the pair are interrupted by police officers arresting Luke for the assault on Michael.
A sunken Luke sits in the police station waiting for his mother's visit.The meeting does not go well, and despite Luke pleading with her to leave Michael she seems oblivious to the way he is feeling, which infuriates him more.
At court Jay assures him he has nothing to worry about during the trial. Despite Luke's scepticism the witnesses all retract their statements, as does Michael, and with no evidence and no witnesses, the case is dropped
An elated Luke and Rina go to Jay's dad's club later that day. They get up on stage at the open mic and sing the song they wrote together, which the crowd loves. Afterwards they enjoy the evening with their friends and Luke asks her to run away with him. Rina agrees and the happy couple enjoy the rest of their night. Meanwhile, the detective is approached by the Albanians, who are looking to avenge Zaf's death.
The next day Luke and Rina pack all their belongings into Rina's car. Rina is wearing Luke's distinct hoody, and Luke places his cap on her head and gives her a quick kiss. Luke goes into college to say goodbye to Yara, leaving Rina in the car. As Luke returns, he sees a car pass Rina's and shoot into it. Luke rushes to Rina who dies in his arms.
The detective is handed the gun and sets up Jay to take the fall for the murder.
The tension between the rival gangs at Rina's funeral is only surpassed by the emotion Luke is feeling. He later slams a weapon down on Rocco's desk at the club and demands to know what they are going to do next.
"The Qualifier" (Feature Screenplay)
by Matthew L. Brutsche
Two men struggling with their past come together for an unlikely journey to qualify for golf's US Senior Open.
"FaceTime With The Rickkenbakker Family", A Web Series Directed by Thomas Connelly
You can choose your friends, but not your family. Each brief episode is a humorous look at our often challenging, and sometimes annoying, relationships within our family!
And be sure to check out this student filmmaker:
The New Normal (Short Film) by Emily Luders
Project Type:Short, Student
Genres:Thriller, Horror, Drama
Runtime:12 minutes 46 seconds
Completion Date:May 25, 2021
Production Budget:20 USD
Country of Origin:United States
Country of Filming:United States
Language:English
After being yelled at for lack of empathy, a young sociopath gets diagnosed with low emotional intelligence; he must kill his friend in order to prove to himself that he has feelings.